Online payments made easy
Ebix Online Payment Gateway
An easy and affordable way for your business to offer online payment options to your clients and meet today's changing expectations around payments.
Now available with PayPal


What is Ebix Online Payment Gateway?
Ebix Online Payment Gateway (OPG) is an online payment module that can be easily added to your existing website. Research shows that online payments continue to grow in Australia with over 14.5 million Australians using a digital payment solution in the last year, many using the service to pay bills. Consumers and businesses are drawn to these frictionless payment methods because of the ease and convenience they provide. Ebix Online Payment Gateway is an easy and affordable way to be able to offer online payment options to your clients and meet today's changing expectations around payments.

The Winning Benefits of OPG
Your customers will welcome the ease and convenience of being able to make secure payments online, at any time of day, anywhere in the world. Your staff will be pleased with Ebix OPG's automated processing, freeing up time to concentrate on other tasks. An added perk is the additional marketing opportunities it will bring to your business, such as increased website visits, improving website SEO and brand awareness, as well as the possibility of cross-selling further products. Best of all it's more affordable than you think, and replaces any need for an EFTPOS machine. It's a win-win!
Smartphones are leading to more and more Australians making payments online. PayPal is among the most popular online payment methods with 41% of Australians having used it at least once in the past 12 months, according to Roy Morgan market research. Its popularity can be put down to its fast and easy checkout process and high level of security. Ebix are pleased to offer PayPal as an optional feature to add to your Ebix Online Payment Gateway, extending convenience to your clients even further.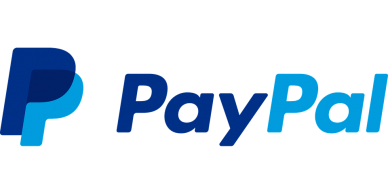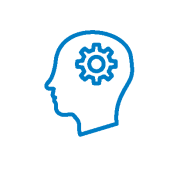 Ebix manages all aspects of establishing and operating an Online Payment Gateway.

Modern minimal design, blending into your website seamlessly


OPG is supported by your Ebix broking system, so uploading payment files is a breeze and manual processing is eliminated



Turn your site into an e-commerce website without having to start from scratch. Installed into your existing website, Ebix Online Payment Gateway is the easiest way to join the e-commerce market


You have the choice of Ebix hosting the OPG via an iFrame or a pop-up
Ebix Online Payment Gateway Features
Surcharge review panel
Option to customise client and invoice reference prompts
Option to customise Pay All Outstanding and Part Payment text
Ability to have a reconfirmation of the email address
Company branded HTML email payment confirmation
Payment verification confirms client and invoice numbers are valid
Option of applying a surcharge for certain spend amounts
Optional client access to Premium Funding (with Broker's participating funder)

Supports payments made on tablets and smartphones
Fully browser independent
Multiple page layout for easy reading and reviewing before making the payment.
Part Payments of invoices
OPG View allows staff to see why a payment was declined or cancelled
Secure data and payments with TLS Security
Minimum payment amounts for Part Payments
PayPal payment options
Caters to all credit card and debit card surcharges in accordance with the Competition and Consumer Amendment Act 2016

















Online payments made easy
Fill your details in to learn more about Ebix Online Payment Gateway.